Hosting

In the early days of scanlation, hosting was neither easy nor cheap. Finding a reliable host to host their website and manga was a big challenge for many groups. At first many groups used free services like GeoCities and Angelfire that offered free but limited (and ad-laden) hosting. As time went on, these free services could no longer support many of the larger groups, and many groups moved to paid web hosting providers.
ChamberGates is a web hosting provider. In the early 2000s, ChamberGates became a popular choice among scanlators thanks to its "unlimited" shared hosting package. Many hosted their website on ChamberGates while some simply used the service to store files (mostly manga). High-profile scanlators using ChamberGates include Toriyama's World, Omanga, SnoopyCool, Aku Tenshi, The Juppon Gatana and even sites like Manga Jouhou, just to name a few.
A large number of scanlation groups hosted by ChamberGates were put on the same server, so if the server went down, every group's site went down (which resulted in some fun stories among groups). ChamberGates eventually changed its hosting policy, and many groups moved to other web hosting services.
CJB.net, on the other hand, was a free redirect service that put a website in a frame with a CJB URL. CJB.net was owned by a person named Chris J. Barnes, who also owned mIRC-X (in fact, the two were hosted on the same server rack). CJB.net was free, easy to remember and quick to set up, and helped simplify a website's URL. Back in the days, scanlation groups' websites changed servers often due to lack of bandwidth, and CJB.net made it very easy to set up new redirects. Mangascans was one of the first groups to use CJB.net for its websites (mangascans.cjb.net and its three project sites isscans.cjb.net, dna2scans.cjb.net and lhscans.cjb.net), so when MangaProject (mangaproject.cjb.net) was formed, it followed Mangascans's lead. CJB.net, which was ad-free at the time (until 2001), soon became well known, and many other groups began using the service as well.
A few years later, with the rapid progress of web technology, services and sites created scanlation and the anime/manga community appeared. Some examples include Scanlation.net and Monkey-Pirate, both of which offered to host websites for groups and communities.
By 2006, with more and more people able to use the Internet with sufficient bandwidth, web and file hosting methods became more accessible and diverse. Some groups used services like LiveJournal, while others simply used a forum to power their website. As for file hosting, aside from using their own servers and IRC bots, many smaller groups utilized free file transfer services like Megaupload and RapidShare to store and distribute their manga.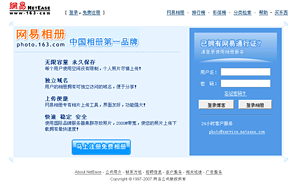 One particular interesting case study of manga hosting comes from the Chinese scanlation community. In 2006, an online photo album service called 163 Album became popular in China due to its "unlimited capacity" to host photos. Many users used the album to store manga instead, and in no time 163 became one of the most popular ways to download manga. Tools were created to simplify the process of uploading and downloading photos en mass, and popular album owners like downaly had multiple accounts (downaly0 – downaly13), each storing a specific genre or type of manga.
Eventually 163 Album implemented various restrictions and began deleting manga albums, which effectively killed the 163 movement and turned many back to BitTorrent, eDonkey and other download services.