Distribution
There are many ways to distribute scanlations. Prior to 2000, when the Internet was not as accessible as it is today, scanlations were mostly distributed on Usenet as well as passed around in anime clubs on CDs (much like early fansubs).

While direct downloads have always existed, in the early 2000's, servers and hosting sites were neither cheap nor widespread, so people resorted to other means to share manga. IRC became a popular way to distribute scanlation files. IRC, or Internet Relay Chat, is a means for groups to communicate and coordinate projects in real-time. IRC allows fans to gather and talk about their favorite series, and provides a place for users to download manga from fserves (FileServers) of their peers as well as bots. The most popular IRC client is mIRC and various scripts based on it such as SysReset and UPP.
Unfortunately, many people not familiar with IRC found it difficult to learn how to use initially. Firewalls, hostmasks and improperly-configured fserves would often cause errors in sending and receiving files. As a result, a large portion of fans new to scanlation had trouble downloading manga through IRC. It wasn't uncommon to see people in a group's IRC channel asking for help. As a result, many IRC FAQs and guides were written throughout the years.
There was also Streamload (later renamed to MediaMax), an online storage service launched in 2000 that allowed users to upload, download and exchange files. To use Streamload, users simply had to pay a fee for a fixed amount of downloads (usually in the Gigabytes). Streamload became a popular tool for fans to share anime and manga, and Noated used to have a section of the site dedicated to Streamload. However, as years went by, Streamload was gradually replaced by other download methods like BitTorrent and direct download sites.
Another means of distribution, although not as widely spread, is FTP, a file transfer protocol used to transfer file from one computer to another. Information on how to download releases are usually available in a group's IRC channel, whether the chapters be on FServs, BitTorrent, direct downloads, or FTP.
As years went by, BitTorrent (a peer-to-peer file transfer protocol used to transfer files among multiple users) and direct download became the primary methods of distribution. BitTorrent was especially popular as it took the load off of scanlators' servers and allowed the users to help by sharing their bandwidth. Many BitTorrent sites dedicated to manga and anime, like Tokyo Toshokan and NyaaTorrents, have been created throughout the years to help users track new torrents. Popular BitTorrent clients include BitTorent, BitTornado, BitComet and later uTorrent and Vuze (formerly Azureus).
As for direct downloads, groups sometimes offer downloads on their website or a mirror site. Some popular download mirrors include RapidShare, Megaupload, Sendspace and Mediafire.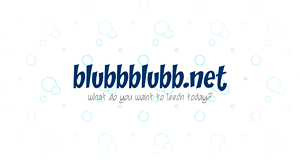 There are also many direct download sites dedicated to manga. Before 2005, there was StopTazmo, Mangadownload, Souhaku Scans, Kingfish's Blubbblubb.net and Tidwah, as well as more specialized sites like Moustachio's Squiggle-Manga. In the very early days, site's like CheesEE's Mangascans.com and Starakin's Lovehina-Party also helped provide a direct download alternative to users. MangaHelpers, a popular download and information website, was launched in 2005. Since then a plethora of manga download sites appeared. Some of the bigger sites include MangaShare and Mangatraders. Other sites that are more series-specific, like NarutoFan, also offer direct downloads of selected manga.
Beginning in 2006, online reading sites began to gain momentum. The advantage of online reading sites was that users don't have to actually download any files, instead reading the manga right on their browsers. Some popular online reading sites include OneManga, MangaHut, Manga Fox and Manga Volume. A downside to these sites is that the original scanlations are usually resized and saved in poorer quality in order to save bandwidth when being accessed by readers.
By 2009, the scanlation scene was dominated by various HTTP download and online reading sites as well as BitTorrent distributions. While most groups' IRC channel began to shrink, one particular IRC channel became bigger than ever. That IRC channel is #Lurk, an IRC channel that hosts a huge database of manga scanlations, raws, artbooks and various other goods. Creative ways to distribute scanlation, such as playing them as a slideshow on sites like YouTube, also exist.
Nowadays, given the wide array of ways to distribute scanlations, virtually anyone with an Internet connection can access the files.